Last Mile Delivery Route Planner & Optimization Software
Based on geo-location of orders and customers delivery expectations, routes are automatically planned and optimized for drivers.
Get real-time visibility, delivery status, routes and automate logistics event monitoring eg. Departure from CDL, delivery ETA status etc.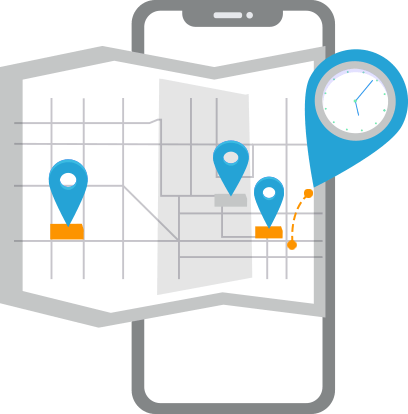 Manage Delivery in Real-Time
Route Planning
Easily setup drivers and assign delivery routes one-by-one or in bulk using file uploads or APIs. Assign ad-hoc delivery in real-time. Automatically set up geofence around order and customer delivery location.
Real-time delivery visibility
Provides real-time delivery visibility into real-time with a map interface. Set up rules and alerts on job dispatch, ETA updates, stoppage, delay or deviation from the expected path.
Automated Delivery Route Optimization
Minimizes time spent by drivers planning their routes manually, and helps increase the number of deliveries per day.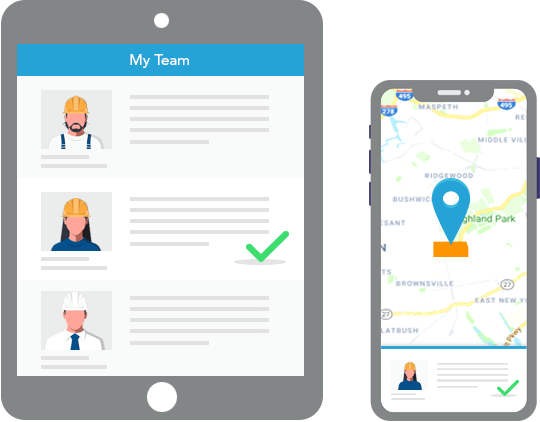 Last Mile Delivery App supports Android and iOS Devices including phones, notepads
Last Mile Delivery Tracking App works on any smartphones. Drivers can view best routes and can access directions help for their assignments via the mobile app. The system automatically provides the optimized routes for the drivers in the field. Use the web dashboard to generate highly customizable reports.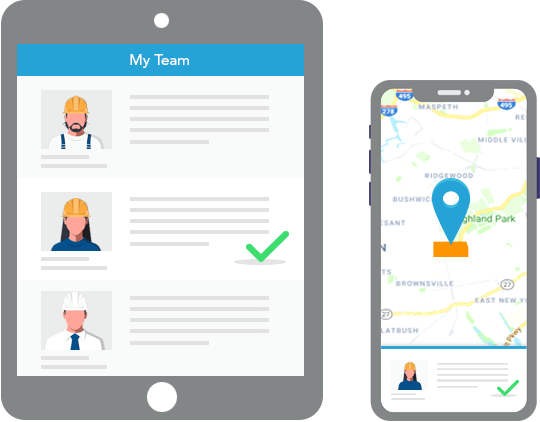 Powerful delivery management software that fit into a Pocket
Delivery Rescheduling
On non-availability of customer, the delivery agent can reschedule the delivery in real-time and assign another delivery as per customer availability.
Electronic Proof of Delivery
Collect customer data as proof delivery such as notes, tasks, image, and customer signature or use custom forms. View data in real-time or generate automatic reports.
Location Sharing and Communication
The app allows drivers to view and share location in the field. Use in-app messages to communicate with others in the field based on 'who-sees-what' logic.
Automate Delivery Operations Using Smart Workflows
Automate delivery operations and monitor field activities using customizable IFTTT (If-this-then-that) rules engine. Generate real-time alerts, notifications, and reports based on any events/exceptions involving people, place, and time (ex: late arrival, departed early, etc.).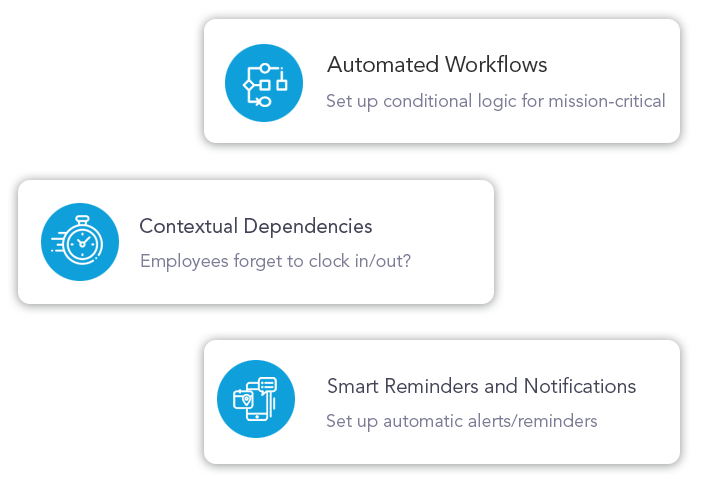 Preset Alerts, Reminders and Notifications
Delivery Dispatch via Geofencing
Set up customers' addresses and assign deliveries tasks. Drivers can pull out their deliveries tasks via the app and mark the status along with notes, tasks, pictures, and so on.
Smart Reminders
Set up automatic alerts/reminders to drivers based on their assignments and tasks. Example: forgot to submit a form, or missed attaching customer signature, and so on.
Delivery ETA and Status Updates
Get notified on successful delivery or ETA status updates. Supports 2-way notification (email, text, or call) to managers and drivers.