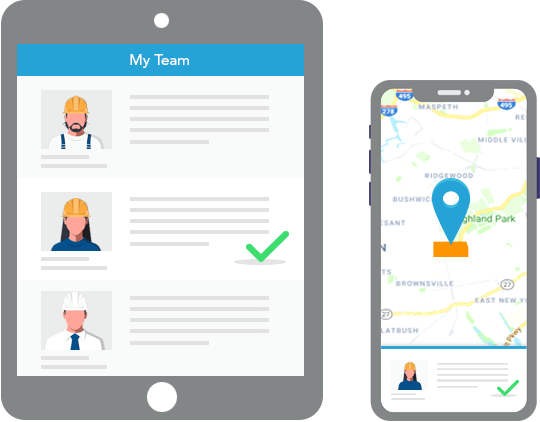 Employee GPS Tracking App supports Android and iOS Devices including phones, notepads
GPS location, time and attendance app for any smartphone. Provides dependable employee GPS tracking using hybrid positioning (Wifi, and GPS sensors) for indoors and outdoors support. Managers can view and manage crew via the app.
Users can collect any data, share location and communicate with the team members.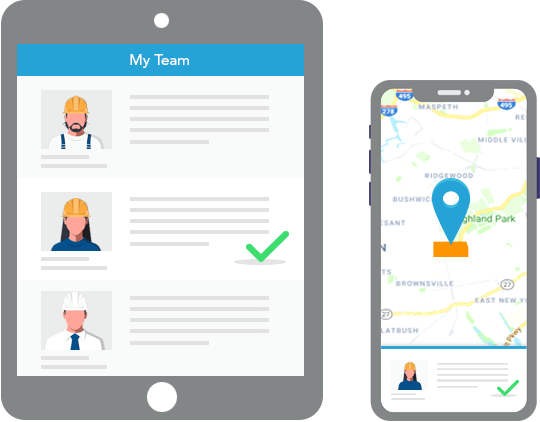 Powerful tools that fit into a Pocket
"Always on" GPS Tracking and Geofencing
Real-time employee GPS tracking and site attendance monitoring using geofencing. Get notified upon arrival/departure. Get automatic payroll and location history reports.
Collect Any Type of Data
Employees can collect any data from the field – notes, tasks, signatures, pictures or use custom forms. View data in real-time or generate automatic reports.
Team Location Sharing
View your team's location directly via the app. Members can share location and communicate with others in the field. Supports custom "who-sees-what" logic.
Automate Field Operations using Smart Workflows
Level up field operations and automate business workflow using customizable IFTTT (If-this-then-that) rules engine. Generate real-time alerts, notifications, and reports based on any event/exception involving people, place, and time (ex: late arrival, departed early, etc.).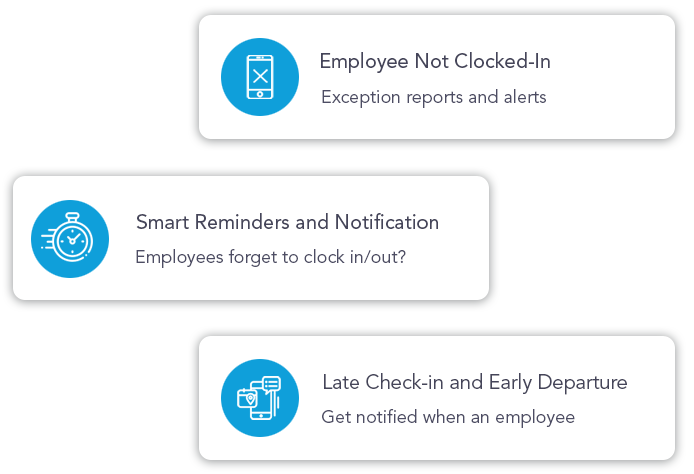 Preset Alerts, Reminders and Notifications
Employee Not Clocked-In
Exception reports and alerts for employees (or groups) who have not clocked-in by a certain time. Supports both on-demand and scheduled reports.
Smart Reminders and Notification
Employees forget to clock in/out? No problem! Set up reminders based on their work schedule. Example: not clocked-in, or App is turned off, etc.
Late Check-in and Early Departure
Get notified when an employee is running late or leaves early from the worksite. Supports 2-way notification (email, text, or call) to managers and employees.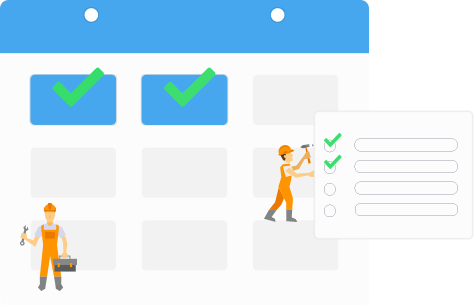 Automate Scheduling and Job-dispatch
A calendar based scheduling system where employees schedules can be seen in one composite view and new scheduling assignments can be made. Dynamic jobs assignment process where employees get their schedules in real-time, based on their location, workload and job details.
Set up a custom tracking schedule for each employee (or group) based on their work schedule and time zone. Assign "tasks", and "jobs" (geofence).
Create custom "work rules" for each employee (or group) to automate schedule and dispatch based on the activity (or inactivity) from the field.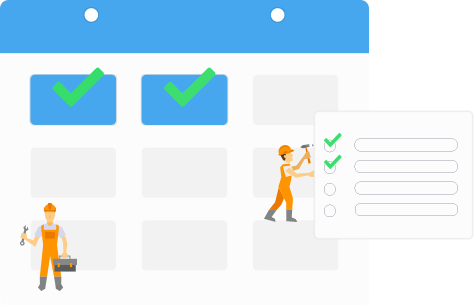 Powerful Scheduling and Dispatch Features
Intuitive and Easy Scheduling
Single composite view and drag/drop UI enables you to build the work schedule in minutes. The schedules can also be imported into the system from a third party calendar such as Outlook.
Job Dispatch via Geofencing
Assign 'customers', 'jobs', and 'tasks' for employees based on their work schedule. Employees get notifications via the app and can mark status in real-time.
Routing and Mileage
Employees can view the best route and access directions help for their assignments via the app. The system automatically computes mileage.