Advanced Mileage Tracking App for Business
Record business mileage in real-time and manage employees out in the field. Turn your employees' iPads, iPhones, Android, or any feature phone into a cutting edge mileage management tool for business expenses. Set up custom schedules and record business mileage while employee driving across job-sites.
Automate mileage recording workflow by triggering alerts for exceptions involving people, place, and time.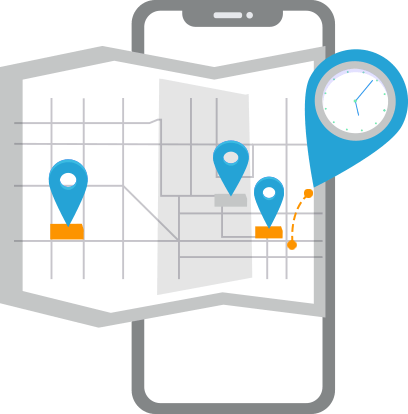 Record Mileage for Business
Effortless Mileage Tracking
Automatically record your miles while employees driving in the field. The app runs in the background tracking your miles and creating a comprehensive record of your drives. Setup schedule around pick-up and drop-off points.
Rich Visualization Dashboard
View real-time employee location, mileage and job status on a map. A visual command-and-control dashboard available via the web or the mobile app.
Automate Field Operations
Create work rules based on people, place, and time. Set rules/alerts based on employee trips and get notified on events in the field such as arrival/departure time, delay and more.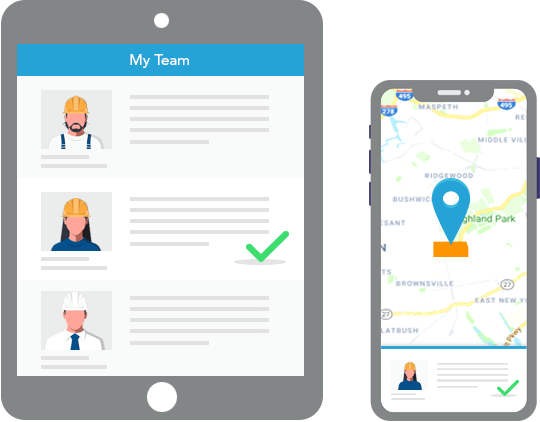 Business Mileage Tracking App supports Android and iOS Devices including phones, notepads
Business Mileage Tracking App using any smartphones. Field Employees can view best routes and can access directions help for their assignments via the app. The system automatically creates a record of mileage and sends you weekly reports for business. Use the web dashboard to generate highly customizable reports.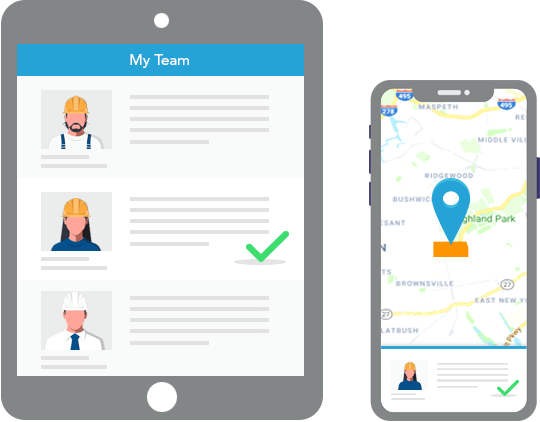 Powerful tools that fit into a Pocket
Routing and Mileage
Field Employees can view the customer assignments and access navigation help directly via the app. The system automatically records mileage for business expenses and re-imbursement.
Collect Any Type of Data
Field employees can collect any data: notes, tasks, customer signatures, or use custom forms. View data in real-time or generate automatic reports.
Location Sharing and Communication
The app allows team members to view and share location. Use in-app messages to communicate with others in the field based on 'who-sees-what' logic.
Automate mileage recording and monitoring of field activities
Automate mileage recording and monitor field activities using customizable IFTTT (If-this-then-that) rules engine. Generate real-time alerts, notifications, and reports based on any events/exceptions involving people, place, and time (ex: late arrival, departed early, etc.).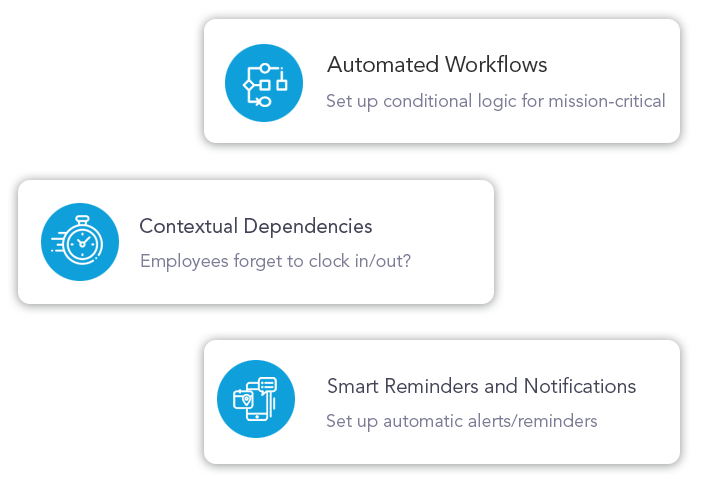 Preset Alerts, Reminders and Notifications
Job Dispatch via Geofencing
Set up client addresses and assign visits. Employees can pull out their assigned visits via the app and mark the status along with notes, tasks, pictures, and so on.
Alerts and Notification
Add customers and assign visits. Set up automatic reminders based on work schedule. Get alerts, notifications for missed visits.
Smart Reminders
Set up automatic alerts/reminders to field employees based on their assignments and tasks. Example: forgot to submit a form, or missed attaching customer signature, and so on.