Time & Attendance
Timesheets and manual methods with automation can help transform field service businesses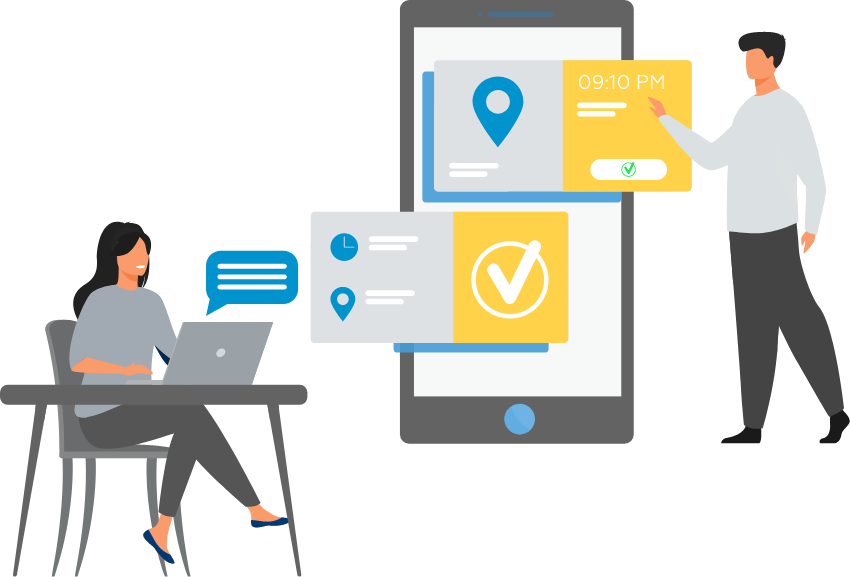 What is Time & Attendance and why is it important to field service businesses?
TTime & Attendance is critical for field service businesses to have a clear view of what employees in the field are doing, which job locations they visited and the time they spent at these jobs.
All this information has traditionally been collected with timesheets that are manually filled out by employees.
But in this digital age, businesses are turning to mobile apps and technologies like Geofencing to help managers locate employees during the work day and perform time clocking or time tracking. An advanced time & attendance solution would help businesses track employees and automate time tracking and would no longer require manual punch-ins or manual timesheets.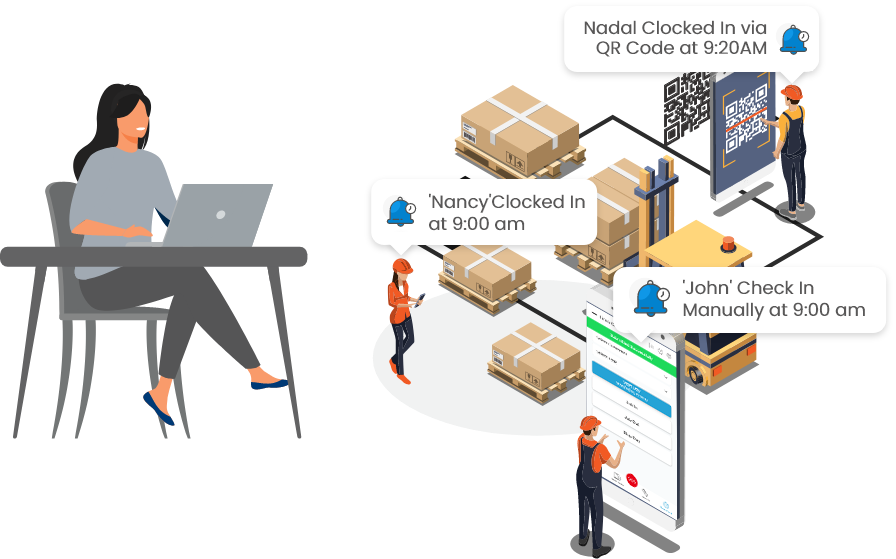 Different ways to record time & attendance
Traditionally, manual timesheets have been the way businesses have recorded employee hours and attendance. But doing them manually can be both inaccurate and expensive, especially if you find that employees are not filing them on time or with accurate hours. It makes it harder to run the business when you do have accurate information about your employees. For example, did the employee arrive late to a job location? Did they complete the job in time?
With newer time & attendance solutions, businesses have all the information they need at their fingertips. They know exactly when an employee arrives at a job site and when they leave. Their employees do not need to file timesheets since all that information is automatically recorded.
There are different ways that time & attendance can be tracked and recorded.
Employees can call in from the job site to an IVR system to record their arrival and departure
Employees can scan a QR code that the business has setup at a job site
Employees can use a mobile app on their phone by hitting a button on the app to signal arrival and when they leave
Using technology like Geofencing, businesses can automate this entire time & attendance process by attaching geofences to job sites, so whenever the employee arrives or leaves the site, the time is automatically recorded. Employees just have to go about their jobs while the system does the work.
What is Crew punching?
In industries such as construction or manufacturing that hire contract workers, there is a supervisor at the job site that checks in all the workers. This is known as crew punching.
For example, a QR code based time and attendance workflow can help track employees' attendance and task level activities both indoors and outdoors using geofencing combined with QR scans. Employees can check-in themselves or get checked in by a supervisor (crew punching). As a final step, custom reports can be generated for payroll systems, compliance/audit requirements and KPI measurements to help you optimize your field operations. Managers can edit and approve reports before submitting to payroll or other stakeholders.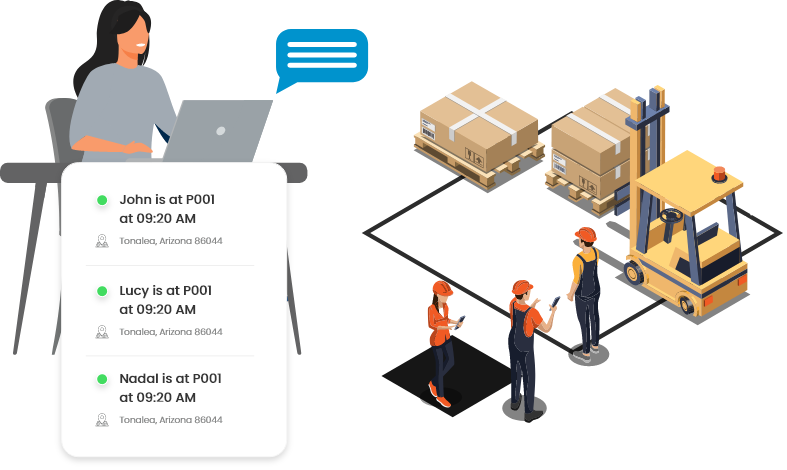 Time & Attendance use cases by vertical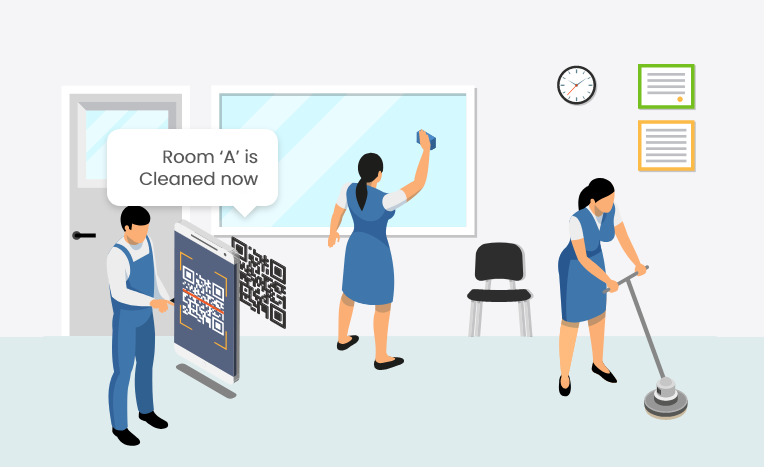 Property management
Property management companies need GPS-verified accountability (tie in and out of job sites, addresses of properties etc), mileage and a live map view so that the managers could see where all their field inspectors were at any time. They usually need to sync their time clocking and mileage data directly with their payroll systems as well.
Another requirement is to enable the field service team to log time & attendance at job sites where traditional GPS did not provide sufficient accuracy e.g. multi-level buildings, indoors store aisles and noisy factory floors.
Healthcare
For healthcare and homecare businesses, EVV (Electronic Visit Verification) is top priority. States have EVV compliance deadlines that they have to meet.
EVV is essentially time & attendance reporting that adheres to certain standards that the states want healthcare companies to adhere to.
Besides meeting compliance requirements, EVV helps businesses more efficiently while reducing costs, improving caregiver safety and keeping customers satisfied.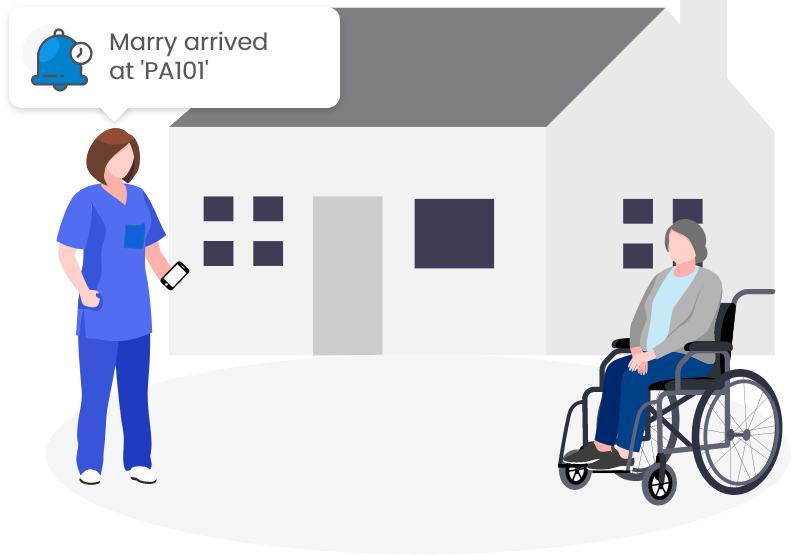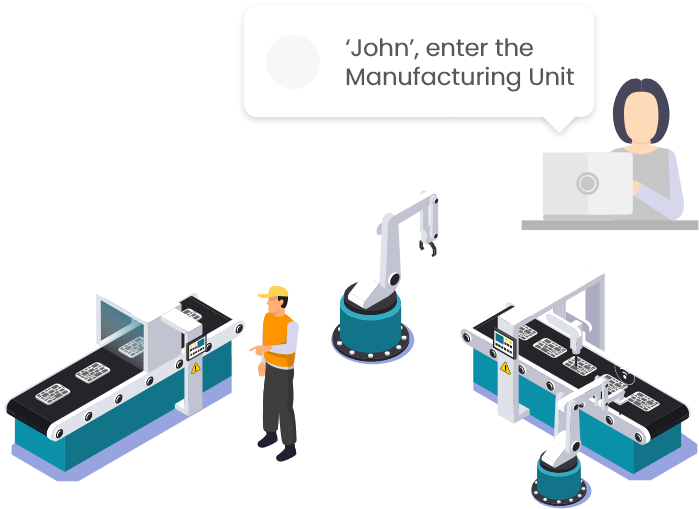 Manufacturing
For manufacturing companies that have a big need to manage and track a large number of employees doing various jobs, time & attendance can get complex quickly.
They need a solution for both time tracking and task tracking. Time tracking tracks employee hours while task tracking tracks the jobs they are performing. Employees could also be paid different rates for different jobs.
All this makes it necessary to have broader solutions that can handle pay codes and pay rates and also integrate the time clocking reports with their payroll system in order to have a seamless process.
Construction
Time & attendance tracking data is usually sent to payroll to process paychecks and expenses. When you have different job codes and pay rates for different types of employee, it can get complex really fast.
They usually need their field teams to avoid incorrect timesheets and get better accuracy on jobs related expenses.
Construction companies also need the hours of work by all the field employees logged against the appropriate clients and projects for better job costing and payroll reports.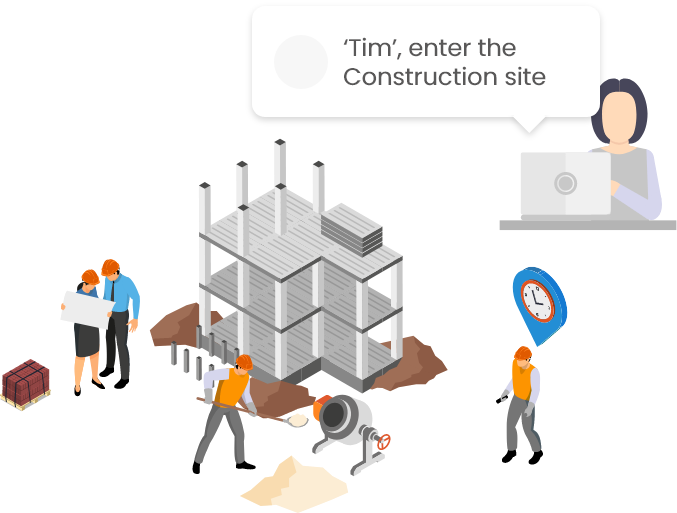 Sales reps
With time & attendance, businesses can monitor and manage their field sales reps in real-time and collect field data using mobile forms.
Information gathered at the client site can be invaluable and help the business be abreast of information that can help in making better decisions. Also, knowing how many clients each sales rep is meeting every day is critical to evaluating their performance.
Key Time & Attendance features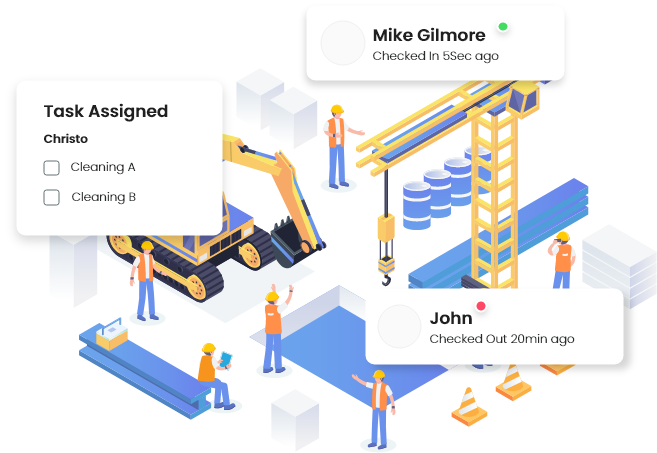 Customization
Many businesses have difficulty monitoring exceptions and compliance in their operations when the team scales beyond 100+ employees in the field.
Automating such exception monitoring and real-time escalations can result in tremendous savings and operational efficiencies.
Here are the kinds of exceptions monitoring that a business might need:
Employees can only check-in if they are within 100 yards of the job site
Drivers cannot start their trips unless they have been offline for at least 8 hours (DoT requirement)
Employees can only check-out if they have been at the job site for a at least 30 min
Employees need to be reminded to take periodic breaks and lunch based on State regulations
Employees need to be automatically clocked out after stipulated hours so as to avoid overtime costs