Electronic Visit Verification
for Home Care
Achieve both EVV compliance and Payroll automation in one go.
Electronic Visit Verification State-by-State Support
Almost every US state supported
Companies That Trust Us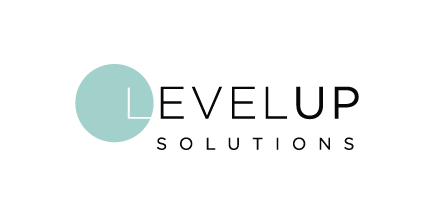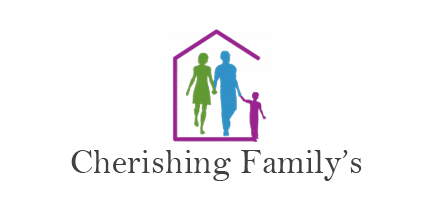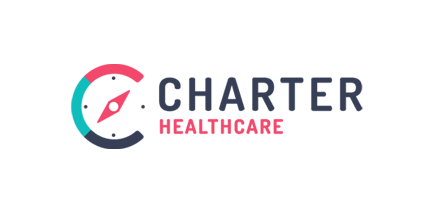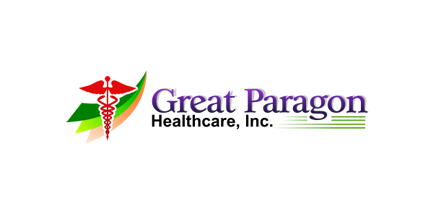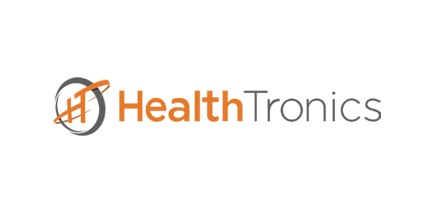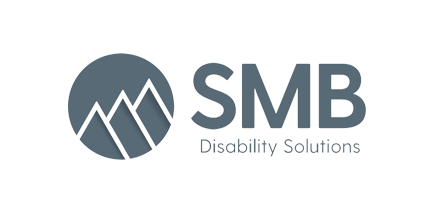 Rapid Geofence-based EVV compliance
GPS-enabled Electronic Visit Verification System with compliance reporting for federal and state projects. Streamline caregiver monitoring (time, location, safety, job status) and automate operations.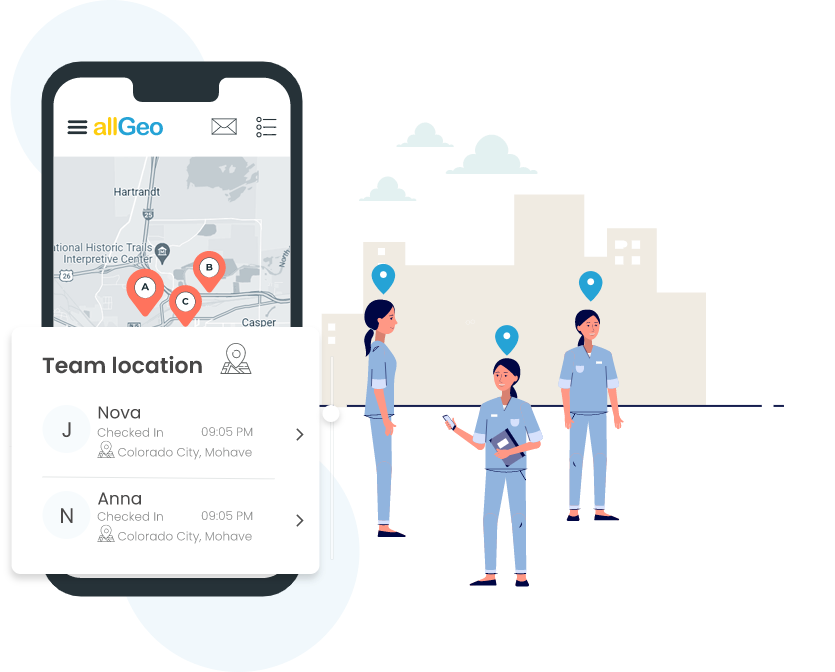 Mobile Time Clock
App for Caregivers
Your field workers can clock in and out using the mobile app. allGeo time clock app will help you reduce payroll costs, improve productivity and ensure legal compliance.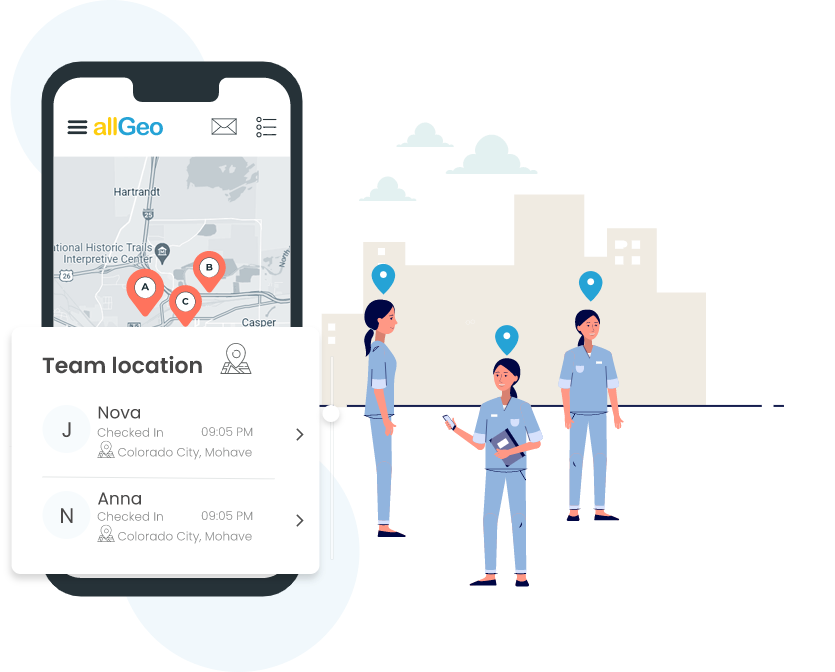 Route & Mileage
tracking
Caregivers can view the best route and access directions for their assignments. The system automatically computes mileage on the go.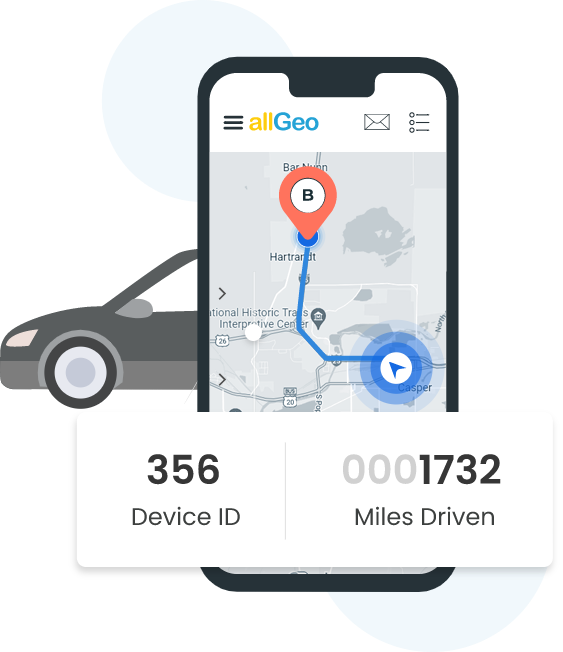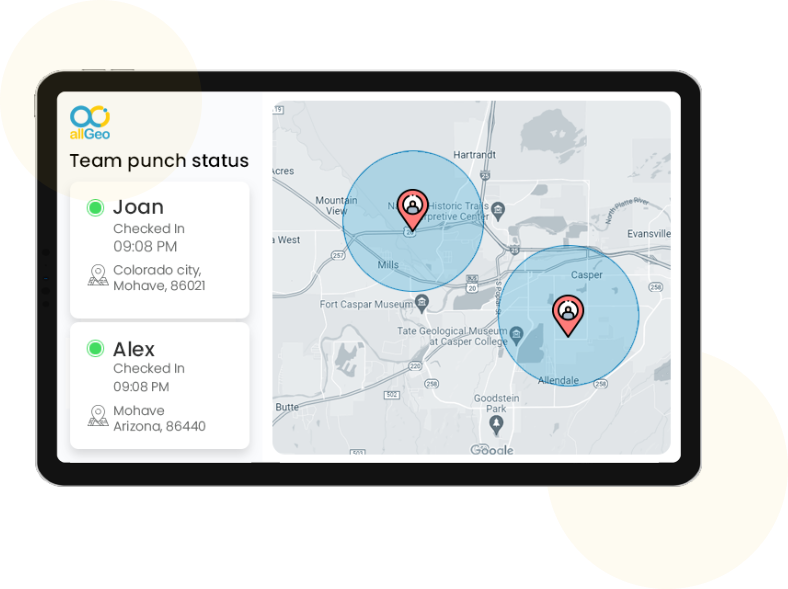 Geofence-Based
Visit Verification
Simple. Reliable, Accurate. Automatic visit tracking for verification and payroll against clients' addresses using Jobsite geofencing.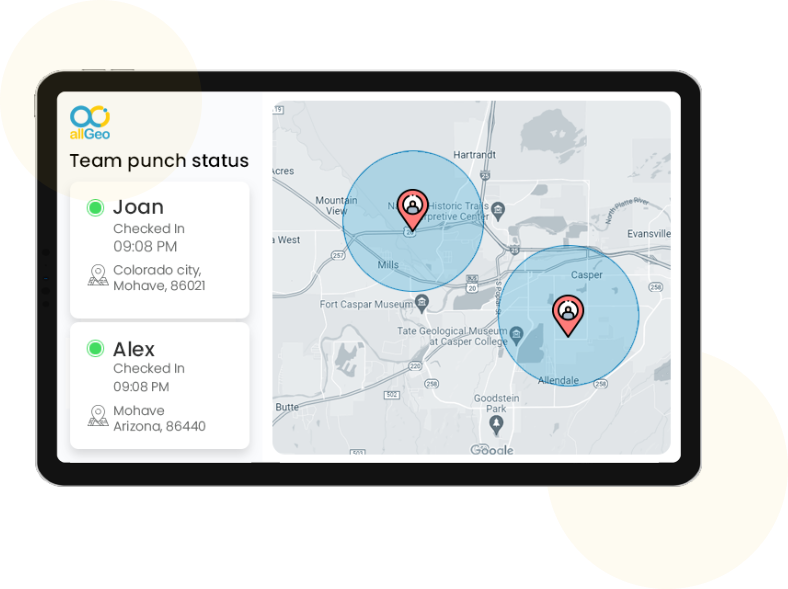 Phone Call and Text-
Based Visit Recording
Have a feature phone?
No problem. Use geotagged text messages or IVR phone calls to record visits, time, and attendance. Customize language for text and IVR commands.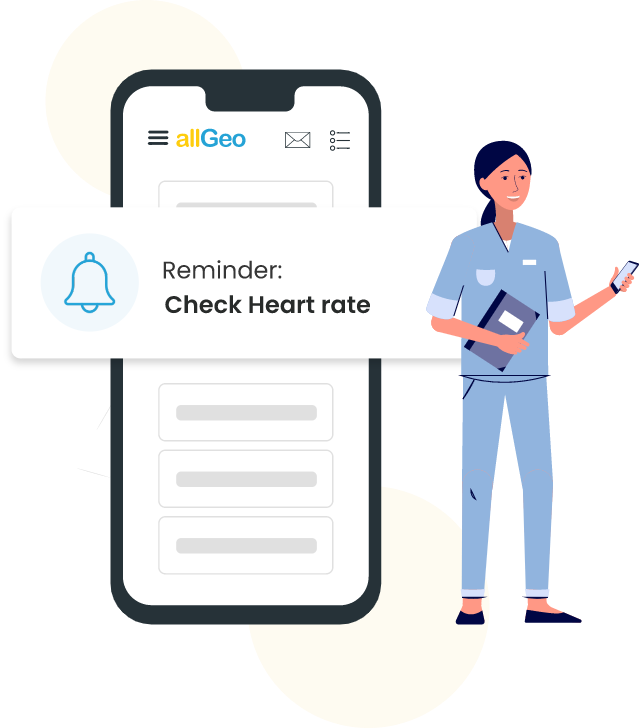 Smart Reminders
& Notification
Automatically remind caregivers to check patients' vitals, clock in/out, and make task selections or missed visits via text message, custom voice call (IVR), or app notification.
Example: patient details not recorded, or GPS turned off.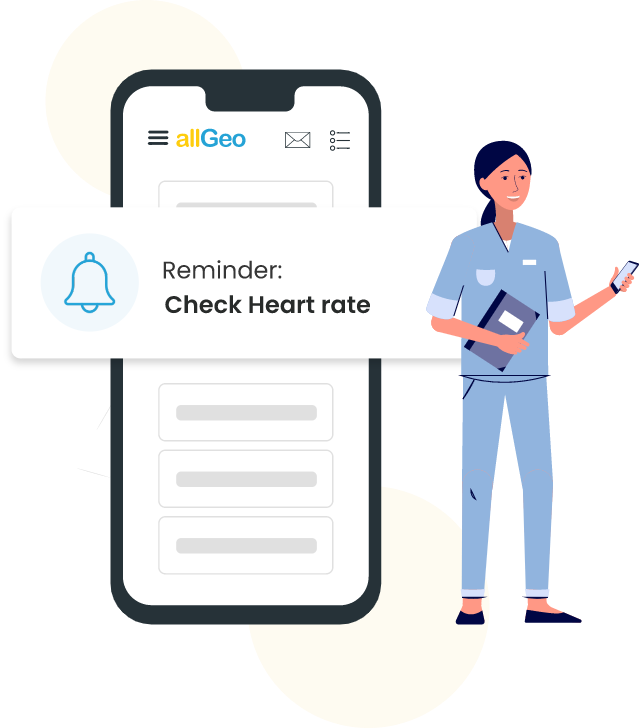 Collect field data
Caregivers can collect any data from the field – notes, tasks performed, signatures, pictures or use custom forms to generate federal/state compliance reports.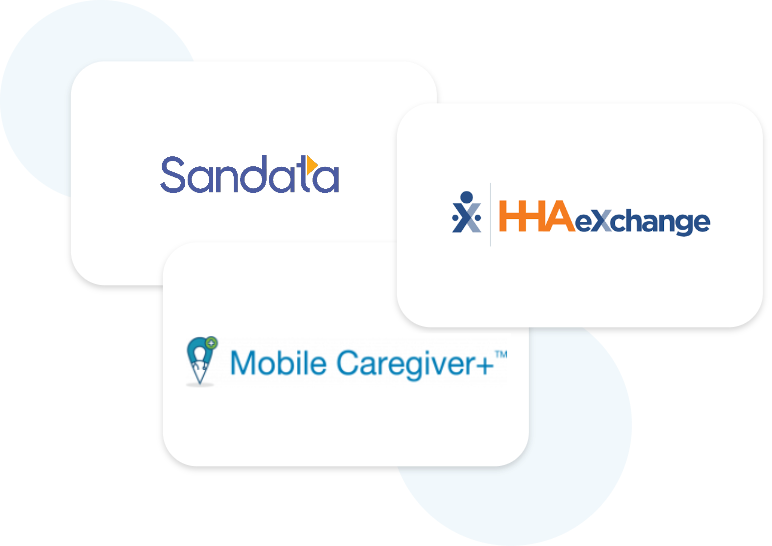 Submit reports
to EVV Aggregators
Share your visit record along with the field data i.e. clock in clock out time, patient record, etc to the STATE EVV aggregator (Sandata, HHAeXchange).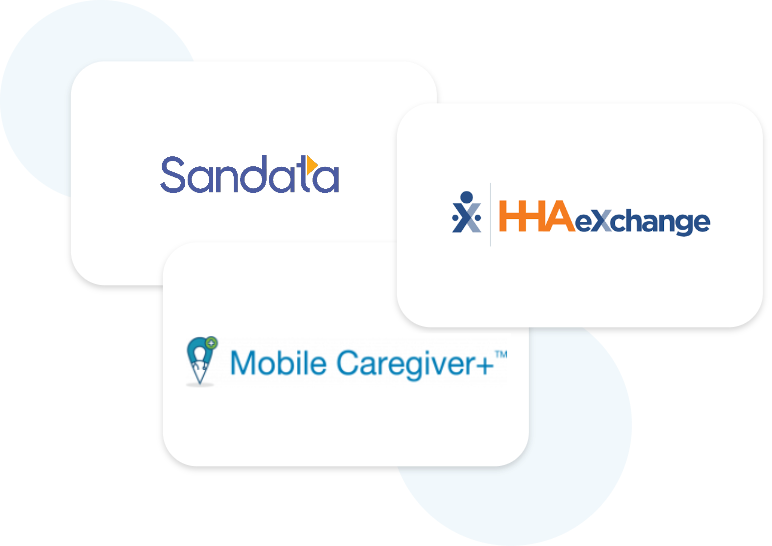 Empower Caregivers with Automation
Workflow Automation
Streamline your day-to-day operations using a custom IFTTT (If-this-then-that) rules engine.
Set up custom work schedules for each caregiver (or group) based on their time zone.
Safety Monitoring &
Threat Escalation
Caregivers can manually trigger a safety alarm via the app. You can perform periodic safety checks using smart safety workflows or set up a custom multi-level threat escalation channel, including dial-up to the local 911.
Quick Payroll Integrations
The same data that we collect for EVV compliance can be sent to your payroll system. This will eliminate the manual and time-consuming process of reconciling time and distance logs from the field for payroll processing. allGeo simplifies payroll processes by integrating with your payroll system and handles complex rule-based pay codes, thereby making the process seamless and accurate.
Schedule a demo today
What Our Customers Say
I like using this software for tracking and monitor field employees. This is good for our purposes, but also for allowing the technician to verify where they are at any given time.
Joshua G Technical Service Systems Specialist Medical Devices
---
Overall Rating

4.0
Ease of Use

5.0
Customer Service

5.0
Features

3.0
Value for Money

5.0
We have over 500 caregivers who visit patients and communities, providing them exceptional care and life enhancing services. Monitoring their daily schedule and visits, getting accurate mileage information and generating reports for payroll are all capabilities that are vital to our business
Lizette Toscano Director of Payroll
Charter Healthcare Group
"Great product"
Overall the system is great, the customer service is stellar and it makes my job so much easier. This program is a quick and easy way to track our employees hours. The customized visit record time sheets they developed for our company makes it easy to keep up with our employees' performance for company compliance. The app is easy for our tech challenged employees to use as well.
James T. HR DirectorHealth, Wellness and Fitness
---
Overall Rating

4.0
Ease of Use

5.0
Customer Service

5.0
Features

5.0
Value for Money

5.0
"Great product"
My experience has been overwhelmingly positive. I appreciate that the team at allGeo is super responsive and ready to assist. I tested this product from day one, implemented it's use, and administer our account. My questions have always been answered promptly, training was provided to me with set up, and I can rely on the team to provide support. The reporting features, customer service and reliability.
Kim S Asset Protection and Auditing Analyst Telecommunications
---
Overall Rating

5.0
Ease of Use

5.0
Customer Service

5.0
Features

5.0
Value for Money

5.0
"A great accountability tool"
It does the job, and it is well supported Having a source to go back to in case a problem develops
Frederic H CEOWholesale
---
Overall Rating

4.0
Ease of Use

5.0
Customer Service

5.0
Features

4.0
Value for Money

4.0
"Great Tool"
Great experience, software has helped streamline payroll by providing virtual time lock. No lost hours. Geofencing for timeclock, helps maximize hours by our service team and prevent shrink
Scott D Director, SalesConsumer Goods
---
Overall Rating

5.0
Ease of Use

5.0
Customer Service

5.0
Features

4.0
Value for Money

5.0
*Published by Field technologies Online on August 31, 2022
https://www.capterra.com/p/142618/allgeo/reviews/