myGeoTracking Security App allows users to record time & attendance with a GPS tag. This GPS tagging system is further enhanced with the use of QR Code to provide precise indoors / outdoors attendance verification.
QR codes look like this: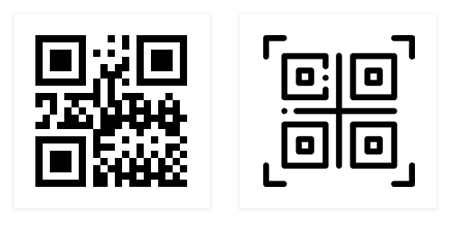 QR is short for Quick Response. They are used to take a piece of information from an external media and put it in to your cell phone using its in-built camera. QR codes are widely used in magazine advertisements, billboard, web pages, t-shirt, bitcoin transactions etc. Once it is read by your phone, it can be translated into information such as website URL, physical location addresses, bitcoin wallet addresses, promo coupons etc. Click here for a full wiki description here.
In the context of mobile workforce management, a QR code can be used to store a geo-coordinate of a building including details such as suite#, floor etc. This level of detail can be valuable in precise placement of the end user in their work environment e.g. A security guard who is on his rounds in building A, floor# 4, suite #402
Setting up the Job sites in myGeoTracking
The operations manager can enter job site addresses in the myGeoTracking portal to create geofences. The manager can then use various web tools to create QR codes with additional specific information about their job sites (e.g. suite # inside a stadium; storefront inside a mall). These QR code printouts can then be laminated (search for lamination pouches on Amazon) and physically attached to the properties.
Here's how to generate a QR code: https://www.mygeotracking.com/qrcode-generator
Here's a video on how you can do this in Google Docs: https://youtu.be/sRuObJ538pA
Field Employees
Once set up, the security personnel can be instructed to run the myGeoTracking app during their daily rounds. The myGeoTracking app will automatically monitor their location. As they enter various parts of the facility, the employee can simply scan the QR to create very precise attendance record. Steps:
User can launch myGeoTracking App and let it run in the background on your phone
The user's presence within the geofenced building site will be automatically detected
The user can open the app to take additional notes including scanning the QR code
When the QR code is scanned, a note with the details of the QR code is submitted to myGeoTracking
At the end of the shift, a report is mailed to the office Ops manager with detailed records of location history, time & attendance, scanned QR details etc.
Pls note: A user prefers to not use the app, they can use any inbuilt QR scanner on their phone and text back the message to an assigned phone number. Similar time&attendance report can be generated.
App Screenshot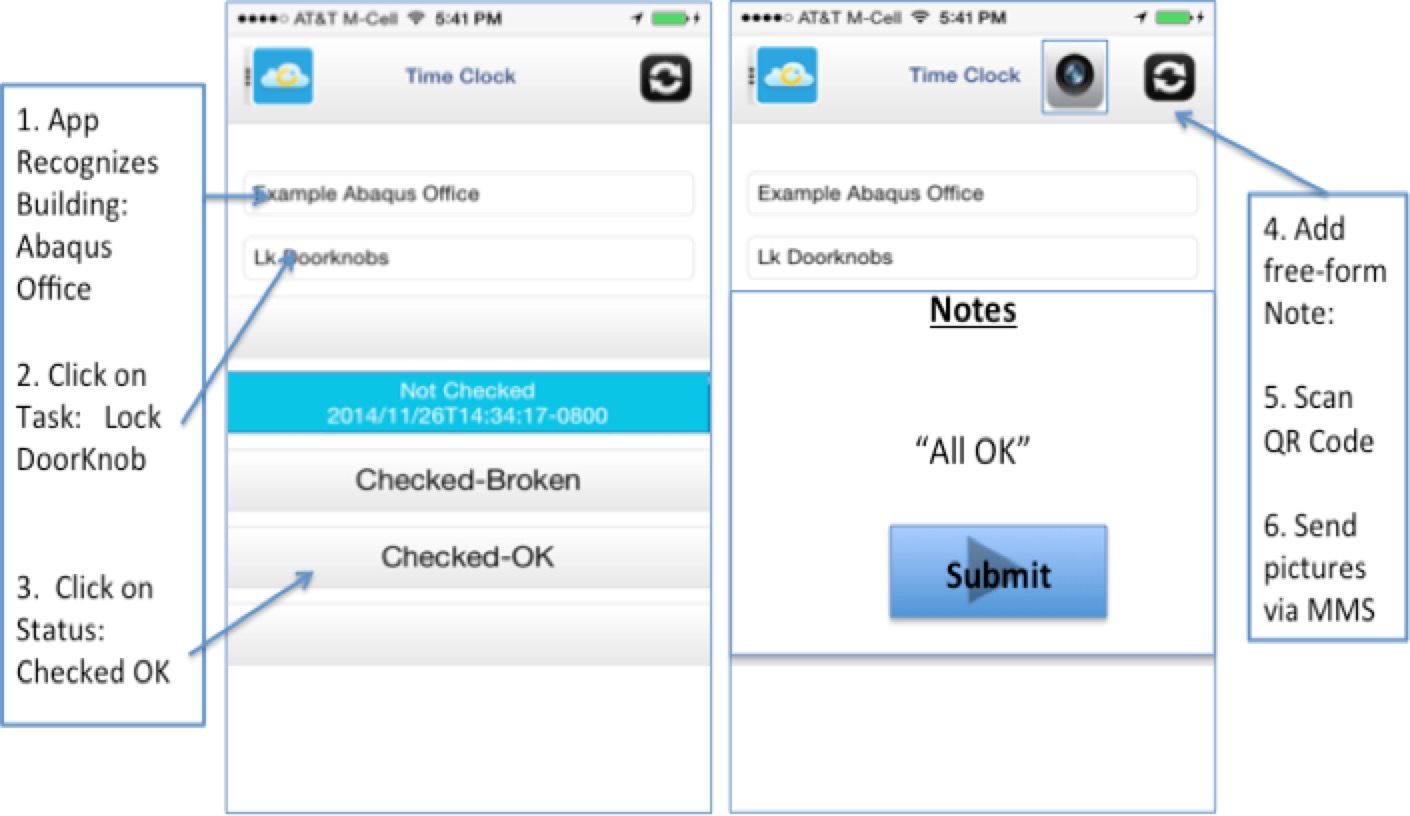 Sample Reports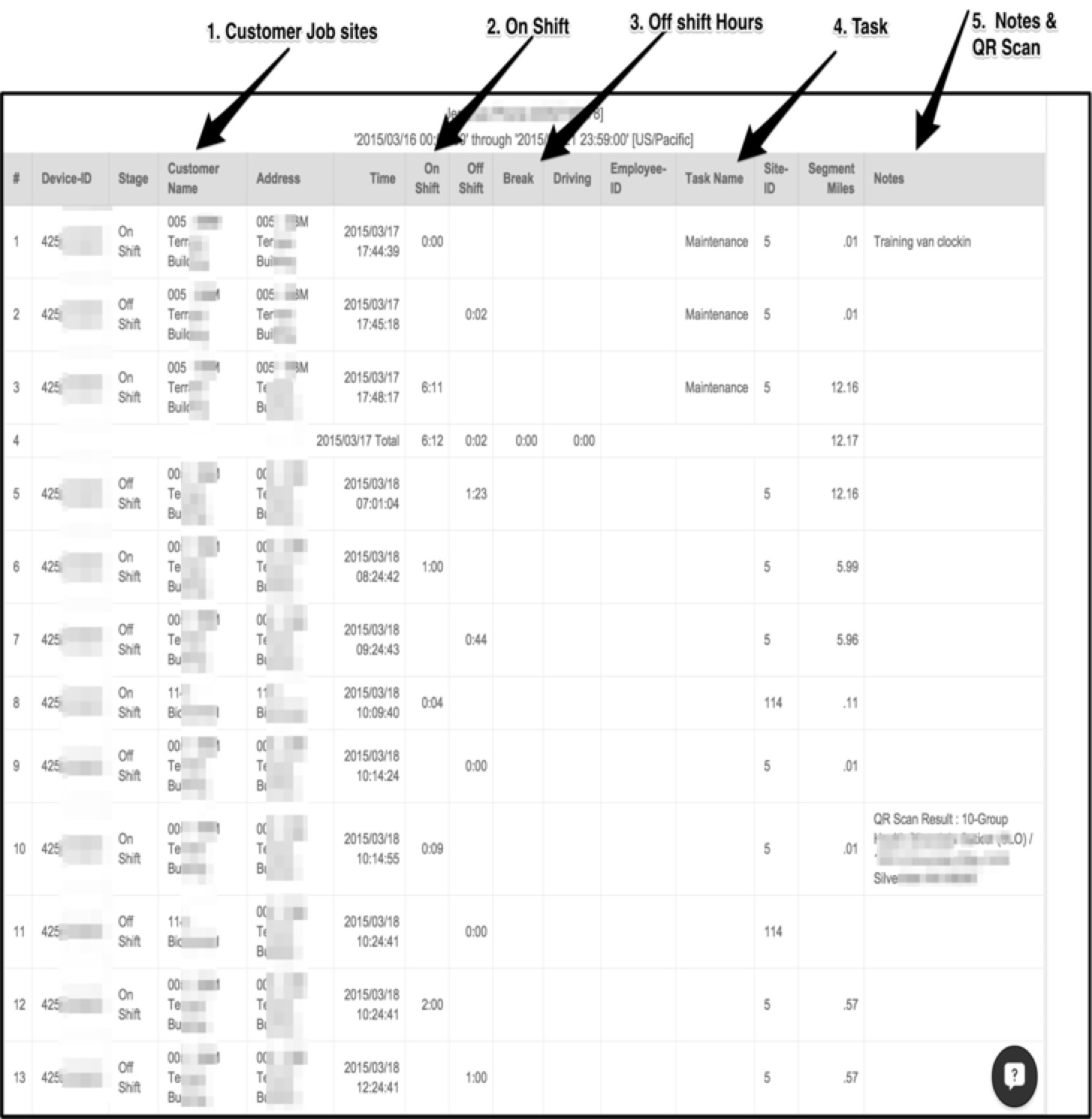 Conclusion
Combining Geofencing with QR code provides the most effective, cost-efficient solution for field personnel management & time-clocking. Given the savings associated with such an automated system (savings of thousands of dollars per year per employee), it is worth the time of an Operations manager to review and pilot a system. The technology pays for itself in a matter of months.