Paperless Inspections with Smart Mobile Forms
Conduct Building Inspections, Safety Inspections, Healthcare VIP Care, Vehicle Inspection, Sales Disposition, Equipment maintenance Inspections, Food safety Inspections and more
Sign Up For Free Trial
Field Inspection Mobile App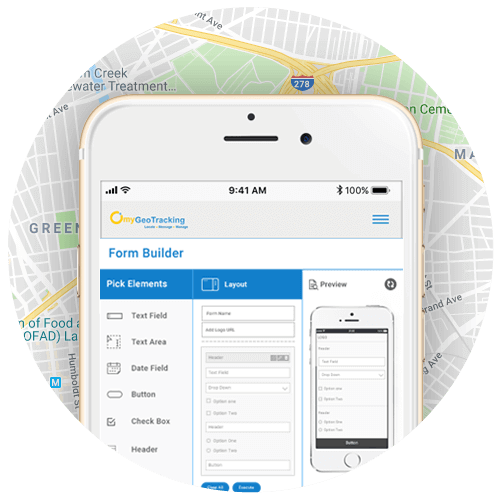 Custom Mobile Forms
Easy to design Mobile Forms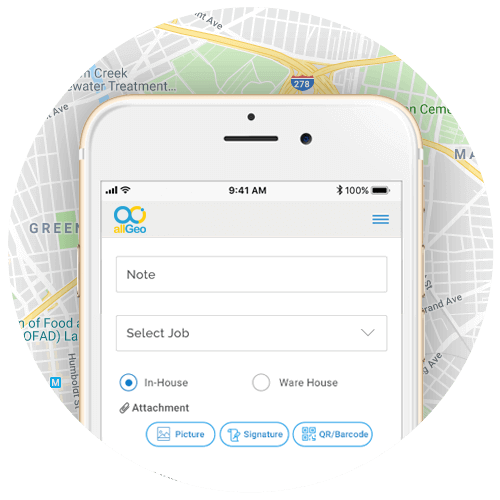 Rich Media Data
Collect Tasks, Notes, Signatures & upload Photos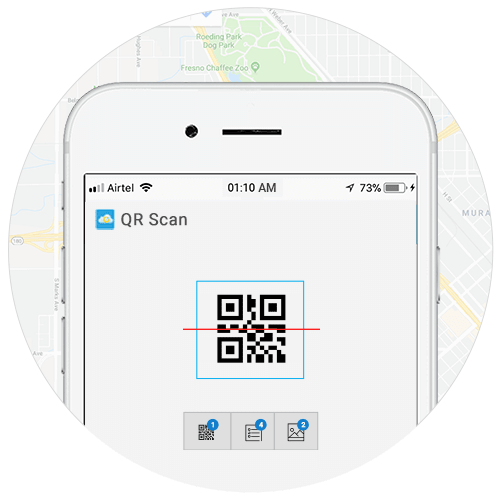 QR / Bar Code
Track Assets, tag Activities to Indoor Location, track Attendance & tasks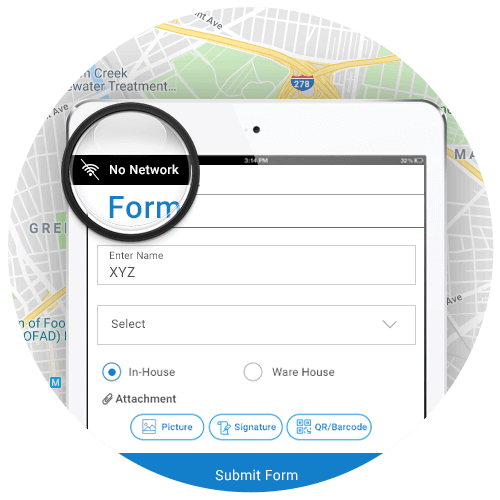 Works Offline
Supports with No / Poor Network connectivity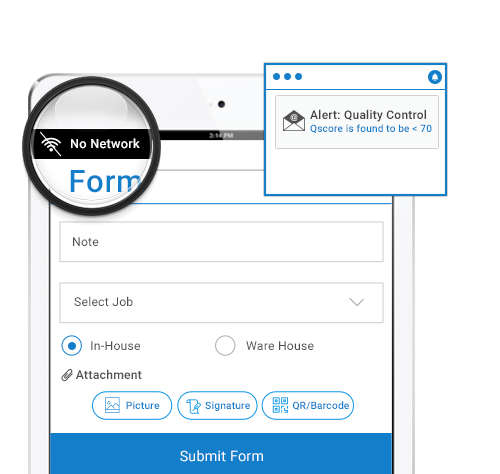 Advanced Mobile Inspection Features
Perform any kind of Inspection in the field. Remove human errors and delays by switching to a always-on mobile app.

Conduct complex inspections with rich data collection including signature, photos, QR / barcode. Add conditional logic and validation to forms.

Geotag all field activities to create a 'system of record' right from your customer job sites.

Stay compliant with regulatory requirements.

Use any Android or iOS smartphone and tablet

Route Reports to appropriate department & customers in real-time

Trigger alerts based Form field data entries in real-time e.g. route IVR call to Help Desk in case of faulty equipment readings

Create Branded Forms, Create PDF, XLS Reports.

Integrate data to your ERP/CRM system using Webhooks and REST API

Use Form Builder to build your own simple forms OR send us your requirements via xls / pdf for complex forms

Links to Sample Forms: Building Inspection Form, Electrical Inspection Checklist, Vehicle Inspection form, Food Safety Form, Swimming Pool Inspection & Maintenance Form
Smart Workflows for Exceptions Handling and Routing
Enforce business-specific conditional logic for all mission-critical data from the field. Automate exception handling and trigger alerts tailored to your operation's needs. For example, for collecting data from a plant floor, if boiler temperature in the plant is more than 50 degrees, send an immediate alert to the back-office Operations Center.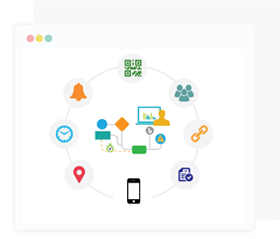 Integrate with All Leading Back-Office Systems
Feed collected mobile form data to your choice of ERP, CRM, HRM & SCM system with allGeo API for all payroll & auditing needs.

Leading Companies Trust allGeo to Optimize Field Operations
Property & Facility
Sales Rep
Healthcare
Trade Service
Activate Your 14-Day Free Trial Now!
No Commitment | No Credit Card Required | Assured Savings
Get Started
Need a different mobile app / form?

Contact us at This email address is being protected from spambots. You need JavaScript enabled to view it. with your specific form requirements. We can get it built for you.
Request a Demo Call

If you would like to schedule a call to review our catalogue of apps, please click here